iGEM Recruitment/ Meeting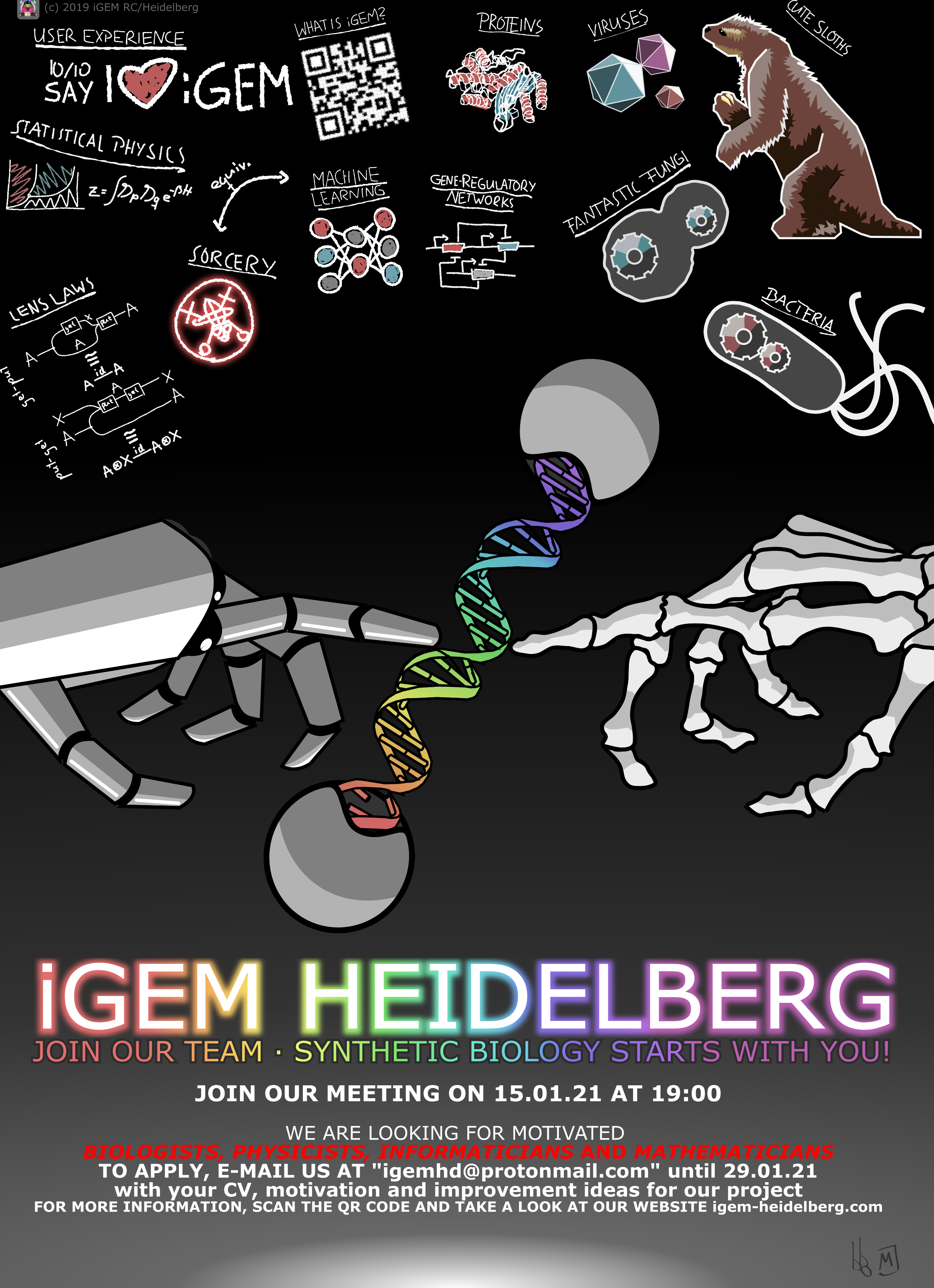 "Dear everyone,
We, the iGEM team Heidelberg, are excited to announce that we are currently looking for new members. This week on Friday (15.01.21) we have an open meeting at 7 p.m. We will present our project ideas for this year and after there will be a discussion.
iGEM is a challenging interdisciplinary competition where young researchers try to tackle the world's problems with the means of synthetic biology and informatics. Heidelberg has a long and successful history in iGEM which we will be happy to continue with you. It is not important from which faculty you come – synthetic biology finds challenging tasks for everyone – designers: art in science, communication, project filming, webpage creation; mathematicians: apply category theory and algebra for RNA modelling; computer scientists: whether you're into numerics of programming language theory, we've got the project for you! biologists: the wetlab or drylab awaits you…
If you are interested to join our team and together with us find solutions to the global problems, we are happy to see you at our meeting! ([For the link to the meeting please take a look in the Whatsapp-groups "Fachschaftsinformationen" or contact pr AT chemie MINUS heidelberg DOT de.])
Your application should include your CV, motivation and improvement ideas for our project, which we are presenting in our meeting.
Send your application to igemhd AT protonmail DOT com until 29.01.21
In the attachment, you can find our recruitment poster with all the necessary information on it.
All the best and see you soon,
Recruitment team of iGEM Heidelberg"
Internship in Medicinal Chemistry